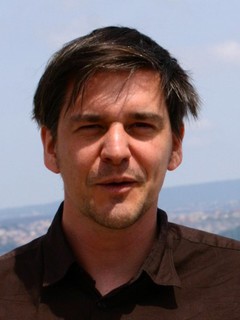 Gregor Schneider
researcher
E-Mail:
gregor.schneider@serbski-institut.de
---
Areas of research
Regional development in Lusatia
Intangible Cultural Heritage / valorisation of minority cultures
Sustainable development of towns and rural areas
Mechanisms of civic mobilization and participation
---
Research projects
---
CV
since October 2019: researcher at the Sorbian Institute.
2019–2021: lecturer at University Zittau-Görlitz in Urban and Regional Sociology.
2016– 2019: research project "Kleinstadt gestalten" (Shaping Small Towns) as part of the program "Kommunen innovativ" of the Federal Ministry of Education and Research.
2014–2016: researcher at the Institute for Urban Development and Building Industry, University of Leipzig.
since 2013: freelance work as urban and regional developer.
2008–2012: urban developer and deputy director of the department of Project Development, City of Tübingen.
2004–2008: freelance work as urban and regional developer in Magdeburg.
2004 Diplom (=Master) in Urban and Regional Planning, Brandenburg University of Technology, Cottbus.
---
Memberships
Berufsständische Vereinigung für Stadt-, Regional- u. Landesplanung SRL e.V.
Neufert-Bau Weißwasser e.V.
Förderverein Glasmuseum Weißwasser
Kultursofa e.V.
---
Publications